Introducing the "HeliCar" – the ultimate creation born from the brilliant minds of Elon Musk and Jeff Bezos! Picture this: a futuristic vehicle that combines the best of both worlds, blending the convenience of a car with the exhilaration of a helicopter. Buckle up and prepare for a wild ride filled with humor and innovation!
Firstly, the HeliCar boasts a sleek, aerodynamic design that turns heads wherever it goes. Elon and Jeff, being the visionaries they are, couldn't resist injecting some humor into the vehicle's appearance. They decided to incorporate playful touches like oversized propellers and quirky, expressive "eyebrows" on the windshield that wiggle and react to road conditions. As you can imagine, this instantly became a hit among car enthusiasts who were tired of the mundane!
The HeliCar takes off vertically, just like a helicopter, thanks to its powerful rotor system designed by Elon Musk. However, knowing that not everyone is an experienced pilot, Jeff Bezos implemented advanced automation technology to make flying the HeliCar a breeze. Imagine pressing a button and watching your car transform into a helicopter, all while a comedic voiceover narrates the process with witty remarks like, "Buckle up, folks! We're about to take this traffic jam to new heights!"
To make the flying experience even more enjoyable, Elon and Jeff didn't hold back on adding entertainment features. The interior is equipped with a state-of-the-art holographic display that transforms into an open-air cinema when the HeliCar is in flight mode. Passengers can watch their favorite comedies, with Elon and Jeff's personal favorite stand-up routines playing as default options. They even installed a popcorn dispenser in the central console for those mid-flight cravings!
Safety, of course, is a top priority. The HeliCar incorporates cutting-edge collision-avoidance systems that utilize Elon Musk's expertise in autonomous driving technology. These systems actively monitor the skies and roads, ensuring a smooth and accident-free journey. But, being the comedians they are, Elon and Jeff couldn't resist throwing in an extra touch. Whenever the HeliCar detects an impending obstacle, a voiceover reminiscent of a classic comedy sketch exclaims, "Houston, we have a problem! Brace yourselves for a bumpy ride!" The seats then gently vibrate, adding to the comedic effect.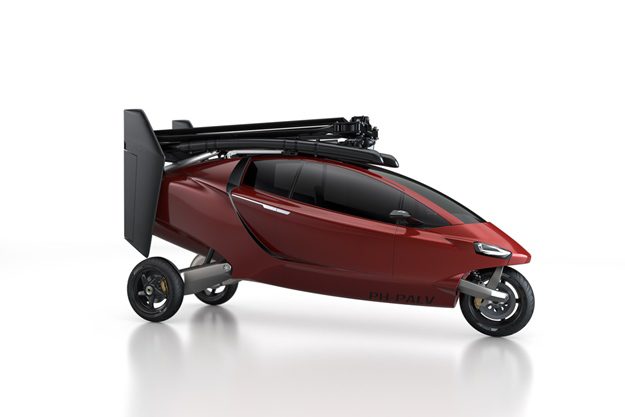 Finally, landing the HeliCar is made as effortless as possible. Elon and Jeff incorporated a "hover and park" feature, where the HeliCar automatically hovers a few feet above the ground, awaiting your command. To add some humor to the process, the voiceover quips, "Attention, passengers! Please remain seated until our aerial ballet has come to a complete stop. Enjoy the final act!"
The HeliCar is truly a marvel of engineering, innovation, and comedy. With Elon Musk and Jeff Bezos at the helm, this vehicle promises to revolutionize transportation, leaving passengers both entertained and amazed. So, buckle up, get ready to take flight, and prepare for a journey filled with laughter, thrills, and unforgettable moments!